We hope all those of you who are reading this are safe, well and protected as much as you can from the presence of Coronavirus.
We thought it would be good to share our experiences and life a little with you, while we are all so isolated, as at this time of year we would normally be in full anticipation mode and looking forward to a spring  and summer season , our holiday cottages being booked ,meeting new guests and welcoming returning guests , many of whom are now real friends.We would be checking all the woodland paths, renewing the signs etc ready for sharing Bronhaul safely with all those who visit.
However, this year is SO different, holidays have been cancelled, and/ or postponed and everyone is correctly respecting our need to isolate and beat the spread of this virus. So, we have tried to think of ways to share the beauty of nature and spring around us with you all in a different way.
Bronhaul is bursting with new life…. as well as now becoming grandparents twice over  in the last year,the animals too are giving birth at the moment, with 13 goat  kids being born ,lambs starting to arrive now ,piglets entering their 3 rd week of life and growing fast, and in a little while ,calves will be born.
The woodlands are filling with spring flowers and the bluebells will be bursting into flower in a few weeks. The daffodils in the garden are still standing in full bloom and primroses adorn the hedges, while the trees are coming in bud and the grass is growing fast.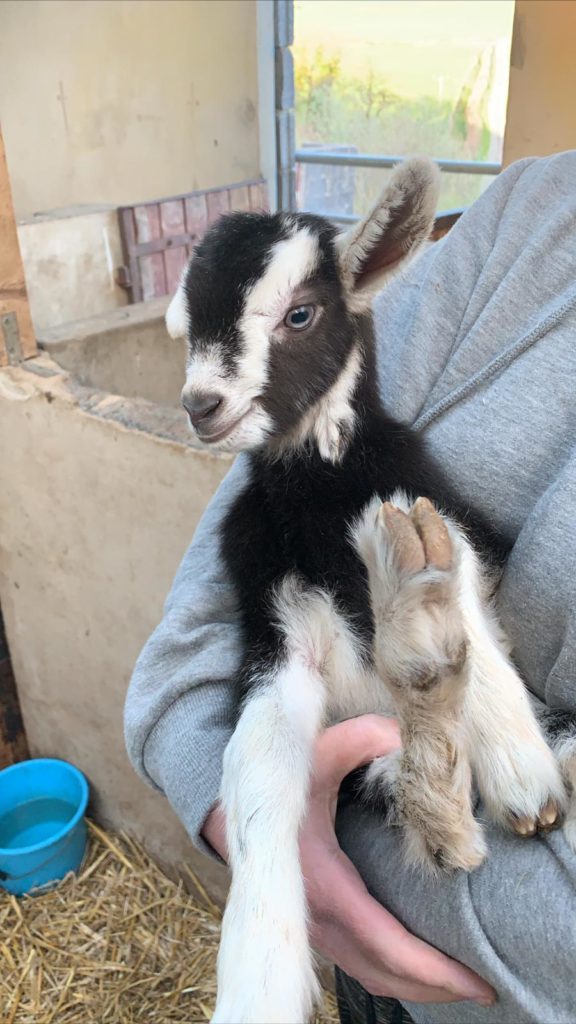 Glasbren, meaning 'Sapling' in Welsh, is a community food growing & nature connection project run on the land by Abel, Luisa, Steffan and their team of dedicated volunteers. Their permaculture market garden has grown down the hill, taking in an acre and almost reaching the stream. It's production has also increased, and from June, like last year, it will provide 40+ veg boxes a week to Glasbren members locally. When the lockdown lifts, they look forward to welcoming people to the garden again & sharing ways to live a more sustainable, connected life.
We decided to put together little films and snap shots  of life at Bronhaul  on Facebook and Instagram too, to share some moments  through this spring with you all. We really hope that you all,our family, friends, visitors, volunteers,  and guests, will be able, in the not too distant future,to share Bronhaul with us again in person.
With our best wishes, Angie and Colin  and all the team at Bronhaul. xx