Throughout
our woodlands
, the first signs of the most spectacular season of the year for our forest floor…. bluebell season. It's already carpeted with the telltale green leaves of the coming blue wildflowers, yellow flowers abound – marsh marigold, dandelions – as a warning light for the spectacle that's to come.
By the time May comes around, almost every inch of
our woodlands
is covered in a sea of blue, a beautiful and breathtaking sight for the eye to behold. We defy anyone not to be bowled over by the beauty of nature at Bluebell time. Even though we've witnessed it every year since we arrived here 20 years ago, it still takes our breath away.
Over the years, too, we've been working hard to build paths throughout the woodlands so that guests, friends and family can enjoy the spectacle for themselves every year, as well as a spot of 'forest-bathing', proven to improve your wellbeing and relaxation and reduce stress. There are plenty of seating areas, picnic spots and quiet little clearings by the babbling brook to enjoy a peaceful couple of hours in the company of birdsong and leaves rustling in the wind, letting the healing balm of the forest wash over you. We promise you'll leave renewed.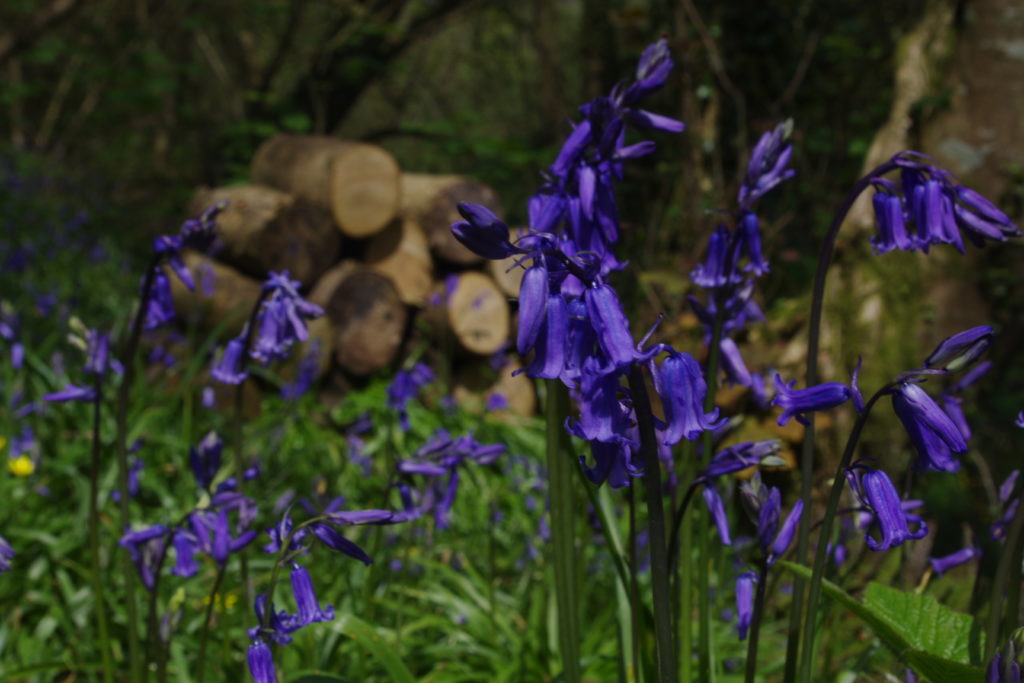 Book Your Bluebell-Filled Break
As May approaches, we want to share our anticipation and wonder at the carpet of blue that covers our woodland in a few weeks, with you, and offer you to come to Bronhaul, rest, relax and enjoy a stay in one of our cottages, then venture for a short or long stroll along our woodland paths, edged with bluebells, and enjoy the wonderful carpet of green and blue hues spreading amongst the trees. Why not take a flask or a picnic down to the woods and enjoy the quiet, the river, the birds, the flowers and the blossom and new growth….there are still some vacancies in the cottages in late April and May ,so
book
as soon as you can to avoid disappointment ….