So you've just arrived for your farmstay at Bronhaul. You're tired, hungry, and although your cottage is fully equipped for cooking up a storm, you just haven't got the energy! Not to worry, we've put together a list of our favourite five eateries within a short driving distance, so all you need to do is drop your bags, wash up and head our for a tasty, hearty feed!
We're lucky enough to have some fantastic restaurants within a 10-mile radius of the farm, whether you're looking for the best of local produce, dinner within walking distance, a particular kind of cuisine or somewhere that's good for kids. To save you any frantic googling, trawling TripAdvisor or asking random strangers, here's our locals' insider guide to the best ones:
The Warren (Carmarthen)
Best for
…. Local, organic produce, homemade dishes & friendly service
Distance from Bronhaul
– 7.8 miles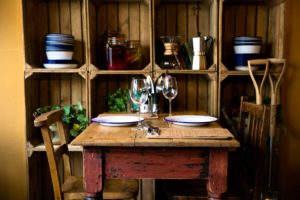 We have to agree with TripAdvisor on this one, the Warren really does deserve it's number one spot of restaurants in Carmarthen, and it only took them 18 months to get there! This is the passion project of our friends Deri and Stefan. It's not long open, but is already one of the most popular places in town. The menu is always changing, and features local, organic and seasonal produce from around Carmarthenshire & Pembrokeshire.
They have a great range of gins, organic beers & wines, bake fresh, organic bread every day, serve delicious coffee from Ammanford-based Coaltown Coffee Roasters and run regular pop-ups showcasing the best of our local, small-scale producers. Every Thursday night rotates between Street Food, featuring a different cuisine from around the world each month, Quiz Night, Open Mic and Beers & Burgers, too! The Warren is also a community hub, crowdfunded with support from its followers, hosting events for mothers and babies, the LGBT community and other local groups. Booking is essential to avoid disappointment.
warrenmanselst.co.uk       @warrenmanselst         01267 236079  
The Fox & Hounds Inn (Bancyfelin)
Best for….
 Meeting the locals & convenience – it's within walking distance!
Distance from Bronhaul
– 1 mile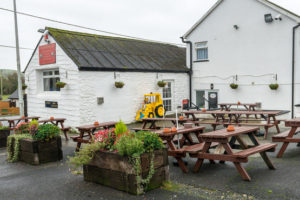 Our friendly local pub, heart of Bancyfelin village life & childhood home of Welsh rugby legends Jonathan 'Fox' Davies & James 'Cubby' Davies, the Fox & Hounds is only a mile away. For a feed of pub grub near to the farm, this is a good option. It means you can walk (or stagger!) home after enjoying a couple of lovely local ales, too!
https://www.facebook.com/Fox-and-Hounds-Inn-Bancyfelin        01267 211341
Florentino's (Carmarthen)
Best for
…. Italian Food
Distance from Bronhaul
– 8 miles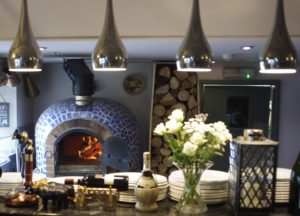 It's only been open for a couple of years, but Florentino's quickly become our top recommendation to friends and guests. It serves the best Italian food this side of the Towy River, including beautiful pasta dishes, wood-fired pizzas and a Tiramisu to die for! It's an intimate, cosy, authentic Italian restaurant, with impeccable service and attention to detail. It's open every night of the week, and its always busy, so you'll need to book to get a table at this one…
http://www.florentinos-italian.com/        01267 232 828
Elaichi (St. Clears)
Best for
…. Indian Cuisine
Distance from Bronhaul
– 4.4 miles
We were a little surprised to find this little gem in the tiny town of St. Clears, but sure enough, Elaichi is now one of our favourites, with friendly staff, a ranging menu of your favourite Indian dishes and fresh, crisp Indian lager on tap. It's only down the road, so picking up a takeaway is easy, too.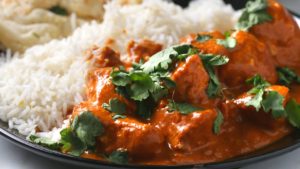 facebook.com/elaichistclears/           01994 230075
Diablos On The Quay (Carmarthen)
Best for
…. Gastro-pub food & views over the river
Distance from Bronhaul
– 8.3 miles
Diablo's on the Quay is a gastro pub on the banks of the Towy river. The menu is full of well-sourced produce, the wine is good and you can enjoy your meal out on the large deck overlooking the water.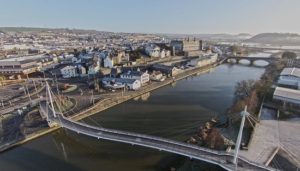 diablos.co/diablo-s-on-the-quay-carmarthen/              01267 223000
Not found something for you? A little further afield we'd recommend the Smuggler's Bar & Grill on the Amroth beachfront (perfect for kids), Wright's Independent Food Emporium, GinHaus Deli in Llandeilo, Coast in Saundersfoot or The Lighthouse Kitchen in Tenby.
For more local info, check out our 'Local Area' page, or please do not hesitate to get in touch. And bon appetit!